Whether you use your mobility scooter for occasional day trips or rely on it for your independence, it's important to keep it well maintained.  When the weather turns, which let's face it, happens a lot in the UK, the last thing you want is to become stranded if your scooter hasn't been kept in good condition.  We've put together this handy guide to keep your scooter in tip top condition, so it won't let you down when you need it most.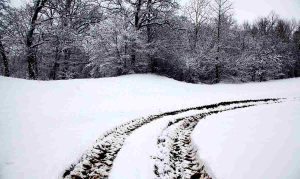 Keep On Top Of Charging
Above all, the most important thing is to make sure your scooter's battery is charged fully and regularly.  New batteries can be expensive but developing a proper charging routine could save a lot of hassle, not to mention money. The batteries used in mobility scooters nowadays can't be overcharged like some older batteries.  However, you can undercharge them.
Our expert technicians advise giving your scooter an uninterrupted charge overnight, every night to ensure your scooter will be fully charged for the next day.  Modern chargers are 'trickle chargers', which use minimal electricity so no need to worry about big bills.
Keep It Warm and Dry
Ideally, scooters should be kept inside where possible in a lockable garage or a shed and with access to a power point for charging.  When the temperature drops, it's a good idea to place a blanket over the battery box when not in use.  This prevents the battery from getting too cold and weakening the battery performance.
If you don't have a garage or shed in which to store your scooter, a waterproof scooter cover can protect it from the worst of the weather.  Should you be out and about and the heavens open, make sure to give your scooter a quick dry with a towel at the end of your journey.
Leaving your scooter out in the rain without a cover over long periods of time can cause water to seep into the electronics and can cause nasty damage.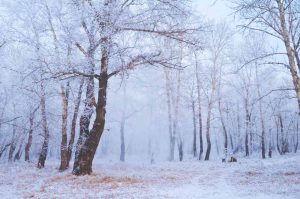 Dress For The Occasion
Though the top speed of a mobility scooter seems slow at 8mph, it can feel much quicker when you're driving!  If you don't have a mobility scooter canopy to help protect you from the worst of the wind and rain then it's best to bundle up!
Investing in high quality warm and waterproof essentials like waterproof trousers and rainproof coat, are well worth it.  Buying a cost-effective scooter bag to store away your waterproofs means you can always have them to hand if the weather takes a turn for the worse.
Consider A Scooter Health Check
Many people choose not to use their scooter during winter and prefer to keep it stored away until the brighter weather comes back around.  If this is the case, remember that the battery will still need regular and thorough charging.
When the times comes for you to get back out and about, it's a great idea to take your scooter for a health check.  Our experienced mobility technicians will check over the main components of your scooter, performing a battery test and checking important things like tyre pressure if your scooter has pneumatic tyres.  Prices start from £50+ VAT.
If you would like to find out more about any of our products or services and you can't find what you're looking for online you can visit us in store or you can call us on the number at the top of the page.